Gordon Lightfoot News

Massey 2016!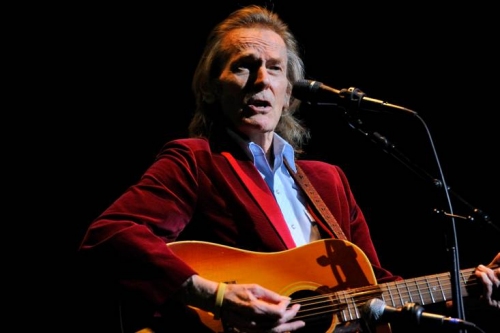 A New Lightfoot Song, a Co-write, Has Been Released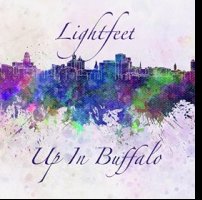 February 8, 2016 - There's a new Lightfoot song, a co-write, which has just been released. It's based on the second part of Cabaret, one of the less well-known gems on Summer Side of Life. Co-written by journalist Eric Greenberg, the locale has been moved from North Ontario to Buffalo! In addition to iTunes, it is also available at Amazon.
Here is the press release from Eric:
FOR IMMEDIATE RELEASE
NEW YORK, FEB. 8, 2016
"Up in Buffalo" now available on iTunes
Attention all Gordon Lightfoot, folk-rock fans, and all fans of good music.
"Up in Buffalo" a terrific new creation from legendary singer-songwriter Gordon Lightfoot and longtime Lightfoot scribe and songwriter EJ Greenberg is now available on iTunes.
"It's a tribute to a friend, a musical icon, and the city of Buffalo where we first met" says Greenberg, who first began writing about Lightfoot for the late, lamented Buffalo Courier-Express morning newspaper while in college. Since then, Greenberg's articles about Lightfoot have appeared in such major newspapers as USA Today, The Buffalo News, New Jersey's News Tribune, The Village Voice and New York Newsday.
He has also written exclusive interviews with Lightfoot for GordonLightfoot.com ((1), (2), (3))
Of the song "Up in Buffalo:, Lightfoot says: "It's very well done. I think it works," expressing his desire to "get it out" to friends, fans and the public.
"Up in Buffalo" is performed by Lightfeet, arranged by Mike Gruneir, and produced by star Canadian producer Brian Moncarz.
So stop talking in your sleep, grab a second cup of coffee, duck the early morning rain, and slide on over to iTunes and check out "Up in Buffalo." It's a song for a winter's night, and a summertime dream. And it's waiting for you.
For more information or media requests contact: EJ Greenberg at ericforward@aol.com
I received a review copy of this song from Eric Greenberg.
Gordon Lightfoot To Announce 2016 Massey Hall Concerts on Monday, November 16th
November 15, 2015 — Gordon Lightfoot will celebrate his 77th birthday this week by announcing his next concert series at Toronto's Massey Hall, to be held Wednesday, November 23rd through Saturday, November 26th, 2016. These dates will include his 160th performance at this venerable theater.
The regular Massey Concert series, scheduled every one to two years, has long been a tradition — not only for people in the Toronto area, but for many people from around Canada, the US, and even from outside North America. I am one of those people who make a stop in Toronto for a Lightfoot concert (or two or three or four) the highlight of a vacation trip.
Tickets to the public go on sale on Friday, November 20th at 10am, with the venue's FriendsFirst Presale starting Tuesday, November 17th, and the American Express Front Of The Line Presale on Wednesday, November 18th.
Gordon Lightfoot Live At Massey Hall
Nov. 23 24, 25 & 26, 2016 at 8 p.m.
FriendsFirst Presale:
Tuesday, Nov. 17 at 10 a.m.
American Express Front Of The Line Presale:
Wednesday, Nov. 18 at 10 a.m.
On Sale to the General Public:
Friday, Nov. 20 at 10 a.m.
Call 416-872-4255 or visit the Roy Thomson Hall Box Office /
www.masseyhall.com
Also available at Ticketmaster by calling
1-855-985-5000 /
www.ticketmaster.ca
You can read the complete press release here.
---
Remember, although I try to send email updates and post on social media, the tour schedule here on this site is always updated with the confirmed dates as well as venue and ticket purchase links, and pre-sale and on sale information. Check it frequently, and join the mailing list for my updates (tour and other news).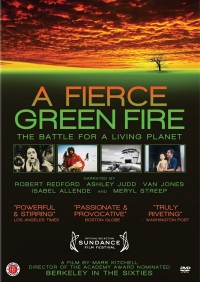 2012 Documentary Uses Lightfoot Recording
Thanks to singer/songwriter Rebecca Miner, I am now aware that a Lightfoot recording - but not an original song - was used in the 2012 documentary about the environmental movement. A Fierce Green Fire: The Battle for a Living Planet is an acclaimed Sundance documentary, and on a topic which Gord cares about, so the use of the song is very pleasant indeed.
And the song is by another songwriter who I knew. It's Hamilton Camp's "Pride of Man." The song is played in its entirety over the final credits!
I always loved that version of the song, and only heard Hamilton's version many years later. As I have said elsewhere, Gord is faithful to the feeling and folk style of the original, but Gord's is perhaps even more chilling than Hamilton's. Both really great, however.
The documentary is available on DVD: A Fierce Green Fire (DVD) and on instant video: A Fierce Green Fire (instant video) (both Amazon.com).
Rebecca contacted me through the Hamilton Camp's website, to find out the publisher of the song, so she can get a license it for her next CD. As far as I know, the only other covers are by Gene Clark and Quicksilver Messenger Service. Hamilton recorded it twice himself; the second recording is on his last CD, "Sweet Joy", released in 2005, shortly after his death. The first was on "Paths of Victory," sadly out of print.
Audiophile Vinyl Adventures After 2014 Record Store Day (Reviews)
May 29, 2014 — When the new audiophile 180 gram "Sundown" was announced earlier this year, I knew I wanted to hear it. There was just one problem: I don't have an audiophile system. In fact, I have no system at all (we listen to CDs and digital recordings through our TV, or on headphones). My son has the only working record player in the family, and he is 1800 miles away.
I thought about who I knew who might have an audiophile system, or know someone who does. I was lucky that a good friend just happens to know the owner of an independent record store, and he not only agreed to help out; he invited me to his home to listen with him.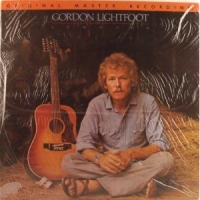 To make the experience even better, I had my son send me my sealed copy of the Mobile Fidelity Sound Labs recording of "Sundown", released in 1979. I had the album back then, but I had purchased a sealed copy for my collection. The opportunity to listen to different versions of the same album on high-end equipment was a once-in-a-lifetime thing, and a suitable situation for unsealing the album.
So, on the appointed day, two weeks after Record Store Day, my husband and I went off to visit, with the 2014 Record Store Day "Sundown," The 1979 MFSL "Sundown", the 2013 Record Store Day, "Sit Down Young Stranger" (which is the "If You Could Read My Mind" album under its original title), and the new album by Neil Young, "A Letter Home," which has two Lightfoot covers, and was recorded in a 1947 "record booth" (a lot like photo booths you find at state fairs and amusement parks), yet manufactured on 180 gram vinyl!
I received a copy of the RSD "Sundown" from the record label, Warner Canada; I bought the other recordings with my own money - and have no regrets.
Gordon Lightfoot Video Interview
February 12, 2014 — Here's a nice new video interview with Gord, at the Zoomer site: Conversations With Denise — Gordon Lightfoot.
Official Facebook Page of Gordon Lightfoot Is Now Online
October 2, 2013 — The brand new, official Facebook page of Gordon Lightfoot is now online! You can find it here: facebook.com/GordonLightfootOfficial.
Visit ... "Like" it ... and join in the fun.
A new, wonderful live cover of "Early Morning Rain" by Two Folk Music Legends
April 27, 2014 — This is a live video from a recent benefit concert for Don and Victoria Armstrong. I haven't met Don and Victoria personally, but there's a lovely album by them in the Fool's Hill Music store here. Below are Don's comments. I suppose it won't go unnoticed that this is a Lightfoot cover by members of two of the greatest folk bands in history!
Posted on Facebook by Don Armstrong : "Our pals Gaylan Taylor of the Limelighters & Bill Zorn of The Kingston Trio performing "Early Morning Rain" at the Fiddler's Dream Tribute to Don & Victoria Armstrong on April 19, 2014. My Mom would have loved this as much as I did."
Fantastic version, isn't it?
Neil Young Releases "Old Technology" Vinyl Album of Covers, called "A Letter Home"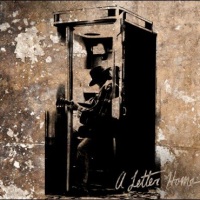 April 19, 2014, updated April 26 — On April 18th, Neil Young quietly released his promised "covers" album, without any fanfare. It's a vinyl release, using very old technology (see more below), and featuring 11 cover tunes, two of which are by Gordon Lightfoot. Neil has been performing both songs — "Early Mornin' Rain" and "If You Could Read My Mind" — in his live shows starting last Fall.

In addition to the two Lightfoot tunes, there are two by Willie Nelson, and one each by Phil Ochs, Bob Dylan, Bert Jansch, Tim Hardin, Ivory Joe Hunter, Bruce Springsteen and The Everly Brothers.

The record was recorded in the Third Man Record Booth; here's a video demonstrating it: Third Man Record Booth

The record appears to be sold out, but the CD, MP3 album and box set are available from Amazon: the LP (appears to be sold out), the format it was designed for, the CD, an MP3 album, or the Limited Edition Box Set with vinyl, CD, DVD and digital versions included. This album is also available from Amazon Canada (vinyl, search at Amazon Canada to other formats)

and Amazon UK (vinyl, search at Amazon UK to other formats).

Just remember: it was recorded in a "record booth" - and it sounds just like a bad record. But it is charming, and makes one wish that Neil would record these songs in a 2014 recording studio and release that too. I have the LP, and am happy to have it, but I really enjoy Neil's versions of these wonderful songs, and would like to hear him do them using today's technology.

Neil Young Dips Into Gordon Lightfoot's Catalogue Again

March 30, 2014/Last updated June 1, 2014 — Once again, fellow Canadian icon Neil Young has taken a page from Lightfoot's songbook, performing "If You Could Read My Mind", at recent shows. Many of you will remember that last Fall, Young performed "Early Morning Rain", at a Farm Aid show in Saratoga Springs (see next story). Here's a video of Neil performing "If You Could Read My Mind", on April 22, 2014:

Last last summer, Lightfoot replaced Young as the headliner at two festivals after Young was forced to cancel due to an injury suffered by his lead guitar player. Both musicians are icons in Canada, and clearly share mutual respect.

Neil Young Performs Early Mornin' Rain at Farm Aid 2013 in Saratoga Springs

September 22, 2013 — Last night at the Saratoga Performing Arts Center Farm Aid show, Neil Young tipped his hat to Gordon Lightfoot with a solo performance of the bard's Early Mornin' Rain. My son sent me a text message, "EMR second song after Blowin' In The Wind" (I wonder how many 20-somethings there knew the songwriters of both of those songs, or who would abbreviate the Lightfoot song as EMR?).

For Lightfoot fans who have followed the story, Neil's lead guitarist in Crazy Horse suffered a hand injury over the summer, and Neil cancelled a number of performances including those at two big festivals in Ontario. Lightfoot was asked to step in, and did so, and Neil expressed his appreciation to Lightfoot personally. Last night, Neil performed some songs with a few musicians, but not his full band, and he did some songs solo, including Early Mornin' Rain: just Neil, his guitar and harmonica (tempted to say, "harp", but I'm not sure all readers would know that jargon).

Unfortunately, I am back in Colorado so I couldn't enjoy it in person, but I am so pleased that my son decided to take in the show. Here's a video of the performance on You Tube:

Gordon Lightfoot Added to Line-up of Two Ontario Festivals

August 27, 2013 — Gordon Lightfoot has kindly agreed to step into the headlining role at two Ontario festivals, after Neil Young had to cancel due to his guitarist's hand injury. As a result, festival attendees will get to see another of Canada's great music legends.

The concerts are the Greenbelt Harvest Picnic in Dundas, ON on Saturday, August 31st, and the Ottawa Folk Festival in Ottawa, ON on Sunday, Septmember 8th. Links to event details and ticket purchase sites can be found in the tour schedule.

Neil has called Gordon to thank him for stepping in to help.

Massey Hall Concerts, November 14 - 17, 2012

November 24, 2012 — The 2012 Massey Hall concerts are behind us now, but they leave us with a lot of great memories of a good time and great music.

For me, the musical highlight of the 3 nights I attended was hearing Race Among The Ruins live, for the first time since the 70s. Although I don't mention it often, when asked for my favorite songs, it belongs up there; probably in my top 10. I play it on repeat when I drive cross country alone. I am not sure why it is such a favorite; maybe the combination of uplifting music while tackling a less than uplifting theme. In any case, I went to Toronto hoping to hear this song live, and I did. Thank you Gordon.

Another highlight was the first ever live performnce of Circle Of Steel, on Thursday night, which he repeated on Saturday night. All I can say is, Wow! Someone asked me several months ago if Gord might do it and I said, "Not very likely; he's never done it live to my knowledge". How nice to be wrong!

Circle Of Steel is another of his beautiful songs about something that isn't beautiful, someone down on their luck. It's the woman's equivalent of Home From The Forest (that is Gordon's metaphor, not mine, but it's perfect). Adding it to the playlist in the run-up to the Holiday season is fitting, as it is a Holiday song; grim, but the storyline takes place during the holidays, and the first three notes of Deck The Halls are heard throughout.

Jimmy Buffett was in the audience for Saturday night's show. Gordon introduced him from the stage, and the spotlight paused on my husband, who was seated in the same aisle seat, a few rows ahead of Buffett. That was pretty funny! (I don't think my husband looks much like Jimmy Buffett, but I suppose "older man, glasses, aisle seat" might have caused the confusion). It was a treat to know that Buffett was there enjoying the show with us. I knew he was a Lightfoot fan because he played Lightfoot often on his Radio Marguaritaville show back in the late 1990s when online radio was a new thing, and talked about it and Gordon with great admiration. He was in Toronto visiting a friend, and came out to enjoy a great show with all of us.

Gordon confided on Thursday and Saturday in his introduction to Canadian Railroad Trilogy, that it would be the song he performs in the Grey Cup (CFL) halftime show on Sunday, November, 25th (The game will be televised, even in the US; read more below). For that show, he will perform an abbreviated version (4 verses), understandable given that there are multiple performers and only 15 or 20 minutes or so for the show! The full song runs about 7 minutes. (He assured us both nights that we would hear the full version at Massey - and we did). The question is, which verses will he drop? Since the CFL has not released the song list in advance, I guess we have a scoop!

All of the concerts featureed his most popular songs (If You Could Read My Mind, Sundown, Carefree Highway, Wreck of the Edmund Fitzgerald, Beautiful, Rainy Day People), so even the most casual fan would hear many songs he knows. The set lists also included many songs from his 1993 album, several of which he hadn't performed in years (as many as five of them on some nights). And, as he has in recent years, he performed Ribbon Of Darkness into Sundown, ending the first song after "Ribbon Of Darkness ...", to which several of the regulars added "over me". Both the fans and Lightfoot seem to enjoy this immensely. (When he first did the two songs that way, the hall would remain quiet, but in the last couple of years the fans have stepped up to the plate, so to speak).

On the final night, Gordon made a brief reference to his 2013 tour, being planned as an "anniversary" tour (50th). All he said, with a big grin, was something like, "We have 70 shows lined up already for 2013". Sounds good to me! So, stay tuned, and sign up for my mailing list if you aren't on it already, so you'll get the concert dates by email the day I get them.

As always, the music was played to perfection (and the intonation perfect, as Gordon likes to say).

Here are the set lists for the four shows (Wednesday's set list from published sources):

November 14 November 15 November 16 November 17 (set lists)

The next Massey stand has been announced for April 24th to 26th, 2014; three nights rather than four, and in April. I'll be there. Will you?

Gordon Lightfoot To Perform At The Canadian Football League Grey Cup Halftime Show Sunday, November 25th

November 24, 2012 — Gordon Lightfoot will be one of the featured performers at the halftime of the Grey Cup. It will be telecast live on TSN and RDS in Canada, and NBC Sports Network in the United States, and available to SiriusXM subscribers on Sirius channel 157 and XM channel 160.

Yes, folks, that's right! If you have satellite or most cable services, you will be able to watch this on TV in the US! The game starts at 6PM EST. As reported here, Lightfoot will perform an abbreviated version of Canadian Railroad Trilogy (see more above, in the Massey Hall story). Note to DirecTV subscribers: Don't panic when you don't see NBC Sports Network in its usual slot on 603; it has moved recently to 220. Yes, I panicked.

You can read the CFL's article on the scheduled entertainment here.

Eric Clapton releases 1977 recording of Looking At The Rain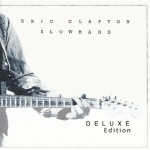 November 21, 2012 — Music legend Eric Clapton has included a 1977 recording of Gordon Lightfoot's Looking At The Rain on his 35th Anniversary Edition re-release of his most popular album, Slowhand. Looking At the Rain is one of four previously unreleased tracks on the new album, and it is the first single.

The song was recorded early in the Slowhand sessions, on May 6, 1977. What a treasure in the vault! It is faithful to the Lightfoot version in general style and mood, and the vocals are somewhat reminiscent of Lightfoot too. I am thrilled that Clapton chose to release this cover now, and hope it does well on the charts. The Lightfoot recording, on his 1972 album Don Quixote, was not released as a single.

It goes without saying that Clapton is one of the most highly regarded artists of his generation, as well as one of the top rated guitar players. The fact that he chose a Lightfoot song to record speaks volumes. The song is available for purchase here (MP3 at Amazon.com), but a Clapton CD is probably a good investment. The "Deluxe Edition" CD with the Lightfoot song can be ordered from Amazon.com, Amazon.ca and Amazon.co.uk. Both the "Deluxe" and "Super Deluxe" editions include the Lightfoot song.

Gordon Lightfoot Interviewed by Kate Lochte of WKMS 91.3 FM, Murray, KY

September 28, 2012 — Kate Lochte, Station Manager at WKMS 91.3 FM, Murray, KY, interviewed Lightfoot early this month for broadcast on the aptly named "Sounds Good", about a week before his September 27th concert in Paduca, KY. Kate got a wonderful interview, during which Lightfoot talked about his music, some of the stories behind it, and his children. (And no, I am not Galen's mother).

To listen to this interview now, sign-up for my mailing list, even if you are already on it; the MP3 link will be in the email acknowledgment message you will get today (and you will still be on the mailing list only once). The interview was made available on the station website, with the pre-concert story Meet Singer/Songwriter Gordon Lightfoot on Sounds Good.

Gordon Lightfoot on US Radio on September 1st

August 30, 2012 — While he is interviewed on Canadian radio and TV with some regularly these days, it is rare to hear a Lightfoot interview broadcast in the US. This interview was broadcast live Saturday, September 1st from 4 to 5pm EDT at www.wondradio.com from "The Steel Pier", itself rich with music history.

This show, on the air for decades, is broadcast from Atlantic City, NJ. Locally, the interview was broadcast on WOND 1400 AM.

September 1, 2012 — To download an MP3 of the interview, sign-up for my mailing list, even if you are already on it; the MP3 link will be in the email acknowledgment message you will get today (and you will still be on the mailing list only once).




John Stockfish, Gordon Lightfoot's First Bass Player, Passes Away August 20th

September 1, 2012 — John Stockfish, Lightfoot's original bass player, passed away on August 20th. He was 69. His death was due to natural causes.

Stockfish joined Lightfoot in 1965 and toured with him and guitarist Red Shea through the late 1960s in what was known as "the Lightfoot trio". The pure acoustic sound of that trio still endures today on three of the four United Artist studio albums, The Way I Feel, Did She Mention My Name and Back Here On Earth, available on the 2 CD set United Artists Collection.

John, along with Red Shea and Lightfoot were memorialized forever in the tribute song Lightfoot
, written and recorded by "The Guess Who".

Although he left the band in early 1969, he remained in contact with Lightfoot and recorded with him on occasion after that including on the 1974 hit Sundown.

During his career, he worked with other performers including Dan Hill, Tommy Hunter, Cab Calloway, and Mel Tormé, and as a music publisher in Nashville.

A private family funeral was held on August 31st in Mississauga, Ontario.
Gordon Lightfoot: All Live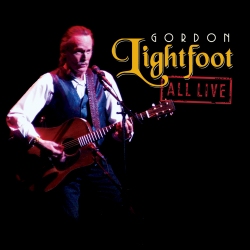 March, 2012/Updated April 18 - Scheduled for release on April 24th - but already shipping from Amazon.com, Lightfoot's latest CD is All Live (Amazon.com link; others below). It includes 19 classic Lightfoot songs recorded live at Massey Hall and handpicked by the artist from performances recorded between 1998 - 2001. "The recordings have not been technically altered and are authentic live mixes," says Lightfoot of the album. Fans will hear each song exactly as it was performed that night — no over dubs, no mixing — ALL LIVE.
The CD was recorded at Massey Hall by Grant Avenue Studio's Bob Doidge and Amy King.

Here's the track listing:
14 Karat Gold Thurs. May 7 1998
If You Could Read My Mind Thurs. May 7 1998
Fine As Fine Can Be Thurs. May 7 1998
Baby Step Back Fri. May 8 1998
Early Morning Rain Fri. May 8 1998 (Real clip)
Restless Fri. May 8 1998
A Painter Passing Through Thurs. May 24 2001
Rainy Day People Fri. May 8 1998
Ringneck Loon Thurs. May 7 1998
Shadows Thurs. Nov 11 1999
Sundown Thurs. May 7 1998
Carefree Highway Thurs May 7 1998
Christian Island Sat. May 26 2001
The Wreck of the Edmund Fitzgerald Thurs May 7 1998
Canadian Railroad Trilogy Thurs. Nov 11 1999
Let It Ride Sat. May 26 2001
Blackberry Wine Fri. May 8 1998
Song For A Winter's Night Fri. May 8 1998
Old Dan's Records Fri. May 25 2001
New Gordon Lightfoot All Live CD now available
Want a preview?

Gordon Lightfoot on Hockey Night in Canada
The background music is mostly from the All Live CD!
You can order the album from Amazon.com CD, Amazon.com audiophile 2 LP set (NEW, available 7/30/13) and Amazon.ca CD.
Gordon Lightfoot: All Live - Review
June 29, 2013 - An audiophile, 180 gram 2 LP version of the "All Live" album has been announced for July 30, 2013 availability. You can order it now from Amazon.com (audiophile 2 LP set). For those of us who have a turntable, this is wonderful news. Many of us who grew up on vinyl records are convinced that they sound better than their CD counterparts, especially when they are manufactured to modern audiophile standards. This is a 180 gram Limited Edition. I look forward to hearing it!
April 24, 2012 - This is a lovely new album, and we are very lucky to have it now. With only one live (audio) album, from back in 1969, this new CD is long overdue. We do have the video from the same timeframe (recorded in 2000, while the CD tracks come from concerts in 1998, 1999 and 2001), but there was no CD of the Reno concert and most of us didn't make our own from the DVD (which wouldn't be the exact same result as a recording mastered for CD, in any case).
The 19 tracks include all four top 10 hits, If You Could Read My Mind, Sundown, Carefree Highway, and Wreck of the Edmund Fitzgerald, plus Rainy Day People which reached #26, so casual fans will hear all the songs they remember from the radio. And it contains most of the songs he sings every night in concert - to this day - with the strange exception of Don Quixote. And, much to my disappointment, he didn't take this opportunity to give us a live recording of Sit Down Young Stranger, a song that is a special favorite of many of us, even if the public at large doesn't know it. But we do get three of the big songs that weren't hits: the epic Canadian Railroad Trilogy (the fourth official recording), Early Mornin' Rain and Song For A Winter's Night, all from his United Artist days. The absense of Don Quixote aside (when pressed for his favorite song recently, Lightfoot said it was this one!), it much resembles a single set "casino" program, much as you might hear today. As one fan said to me, it so much reminds her of the concert she went to recently, and brings back all those good feelings.
I would be remiss not to mention the fact that this album is truly "all live", a point which Lightfoot himself makes clearly in the album notes and in interviews. The original live concert mix was used; not even a tasteful remix from longtime recording engineer Bob Doidge. Lightfoot decided that the original mix sounded better than any remix. This just doesn't happen! And so we really have a live concert to listen to at home, one that transports us to the venue.
Read the full review of Gordon Lightfoot All Live.
I received a copy of the CD from the record label.
Two Tones LP Released As An MP3 Album!
For anyone who has had "collecting fever", and the desire to own everything Lightfoot ever recorded, this MP3 album is a very welcome addition. Two Tones at the village corner is the first Lightfoot recording ever released, back in 1962; it's a duet album with his high school friend Terry Whelan.
Most of the songs are international folk, including standards such as The Fox, Copper Kettle and Kilgarry Mountain, but Lightfoot included one original (This Is My Song), and also a Merle Travis song called Dark As A Dungeon. While the rest of the album is very different from the familiar Lightfoot sound, his vocals on the Travis standard were very much in the "Lightfoot style". (The guitar playing is his first recorded song with "Travis picking", named for the writer of the song).
See the Two Tones album page for more details including the track listing, and the link to purchase the MP3 album. As a devoted fan, I am very happy that this recording is now available in digital form, after decades of frenzied collecting of the scarce LP. It is nice to be able to hear Lightfoot sing and play so early in his career; it just enables us to appreciate even more the great artist he became.
Limited Edition Photos
Arthur Usherson, a professional photographer based in Atlanta, has been taking pictures of Lightfoot for four decades. He has photographed Lightfoot in Canada, at Mariposa and Massey Hall, and at several venues in the US. He is now making some of his photos available as limited editions, individually printed for each order on "EPSON Matte Paper Heavyweight" inkjet photo paper.
Art and I selected three photos from the first half of the 70s as a starting point. Perhaps the feature photo is the one of Lightfoot and Dylan at Mariposa, used as the original cover photo for the recent book by Dave Bidini; and I added two solo performance photos as part of our initial three selections. Any of them would make an attractive conversation piece and decoration for any "Lighthead's" home. You can see all three photos and purchase them at my Lightfoot store here.
Gordon Lightfoot Inducted into Songwriters Hall of Fame
June 15, 2012 — Gordon Lightfoot was inducted into the Songwriters Hall of Fame Thursday night, along with fellow inductees Bob Seger, Don Schlitz, Harvey Schmidt & Tom Jones and Jim Steinman. Lightfoot performed his most often recorded song, If You Could Read My Mind, at the induction ceremony at the Marriott Marquis Hotel in New York City.
The Songwriters Hall of Fame, based in New York, recognizes songwriters from throughout the world.
Lightfoot was presented with the award by Steve Miller, who also performed Sundown. A tweet by a representive of the Songwriters Hall of Fame reported that Lightfoot recognized Oscar Brand, 92, who is a folk icon himself and was in attendance. It's just like Lightfoot to recognize someone else who deserves it!
Read more in the on the scene report below, by journalist Eric Greenberg.
---
Gordon Lightfoot Inducted into Songwriters Hall of Fame
By Eric Greenberg
June 15,2012 — I was on the phone with a friend of mine, a Canadian Catholic priest in Ontario, and I mentioned that I would be attending the induction of my friend Gordon Lightfoot into the American Songwriters Hall of Fame in New York.
The priest was impressed.
"Wow. He is an icon, a legend here in Canada," he said, possibly thinking I may not know this.
But then he told me something I did not know. "When I was in high school we had a class where we studied 'Canadian Railroad Trilogy' for a week, examining the lyrics and the accuracy of the story," he confided. "It was very historically accurate."
Wow indeed.
How many songwriters can say that one of their songs is required reading in the school system?
When I related this story to Gordon Lightfoot on the eve of his induction, he added that his unexpected role of classroom teacher is not limited to his 1967 "Canadian Railroad Trilogy".
"I am told that they also now study 'Wreck' (of the Edmund Fitzgerald)" in schools, Lightfoot responded. "I'm very pleased."
The next day, in the grand ballroom of the New York Marriott Marquis hotel on Broadway there was Gordon Lightfoot, Canada's greatest-singer songwriter joined by legendary Detroit rocker Bob Seger, Jim Steinman, composer of "Bat Out of Hell," one of the biggest selling albums of all time, Don Schlitz, who wrote Kenny Roger's number one hit "The Gambler" among other country hits, and the 60-year songwriting team of Harvey Schmidt and Tom Jones (the musical "The Fantastiks") as the 2012 inductees into the Songwriters Hall of Fame.
Other honorees at the 43rd annual event included Bette Midler (life achievement award); co-writers Ben E. King, Mike Stoller and Jerry Leiber for the classic "Stand By Me"; folk legend Woody Guthrie with the hall's new Pioneer Award; music publisher Lance Freed, (son of legendary rock and roll disc jockey Alan Freed) and soul singer Ne-Yo for best new emerging artist.
Besides the inductees, performers included Stevie Nicks, Emmylou Harris, Steve Miller, Meatloaf, Take 6, Kenny Rogers, Valerie Simpson and a wonderful new singer songwriter named LP, who impressed the high level recording industry audience with a rousing version of Guthrie's "This Land is your Land."
Songwriter hall president Jimmy Webb, (composer of "Up Up and Away," "By the Time I Get to Phoenix" and many other hits) said this was the best attended in the history of the organization, which was founded in 1969.
The formula for the evening worked nicely: honorees performed their own songs, and guest artists did a cover version.
Steve Miller, who first met Lightfoot in the late 1960s, performed "Sundown" before officially inducting Gordon into the hall of fame. Miller, famous for writing "Fly Like an Eagle," "The Joker" and a string of rock hits, recited a list of Lightfoot's many achievements, including artists who have covered Lightfoot tunes (Elvis, Barbra, Judy Collins, Grateful Dead, Judy Collins, Jerry Lee Lewis) and related the famous quote from Bob Dylan that when he hears a Lightfoot song, he wishes it would last forever.
Lightfoot then did a stirring rendition of "If You Could Read My Mind" accompanied by longtime bassist Rick Haynes, and new band member guitarist Carter Lancaster.
Before the ceremony, I talked with Lightfoot about the event and songwriting. When he first got the call from the hall, Lightfoot said he wasn't all that familiar with the event.
© 2012 by Eric Greenberg
---
Eric Greenberg, is a former national award-winning United States newspaper reporter who has been covering Gordon Lightfoot's career for more than 35 years for such newspapers as the Buffalo Courier Express, Buffalo Evening News, The Village Voice, The Bergen Record, The Daily News, New York Newsday and USA Today.
February 21, 2012 (announcement story) — The Songwriters Hall of Fame, based in New York City, announced the 2012 inductees today, and I must admit I was very pleasantly surprised. Gord had been nominated many times before, but had not been voted in until now. I am thrilled!
From their press release:
"Songwriters Hall of Fame Announces 2012 Inductees

Gordon Lightfoot, Bob Seger, Don Schlitz, Harvey Schmidt & Tom Jones and Jim Steinman to be Inducted June 14th in NYC
Musical geniuses Gordon Lightfoot, Bob Seger, Don Schlitz, Harvey Schmidt & Tom Jones and Jim Steinman will become the newest members of the Songwriters Hall of Fame at the organization's 43rd Annual Induction and Awards Dinner. The star-studded event is slated for Thursday, June 14th at the Marriott Marquis Hotel in New York City."
This year, he was up against Dion, Blondie, The Eurythmics, George Michael, Cat Stevens, and Pete Townsand (of The Who), in addition to the named inductees, and I thought those six might provide strong competition. But my own feeling was that their songs - while wonderful as performed by them - did not have lives of their own as Lightfoot's do. Other performers have been recording Lightfoot's songs for more than 45 years.
You can read the entire press release at the Songwriters Hall of Fame web site. My apologies to the "Hall" for my not having faith in them!
David Rea, "First" Lead Guitar Player for Lightfoot, Passes Away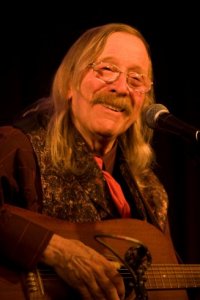 Photo by Jack Bawden ©2010

January 24, 2012 — A tribute concert for David Rea will be held this Sunday, January 29, 2012 at 6 pm at the Alberta Rose Theatre, 3000 NE Alberta Street, Portland, OR. It will be a free event. (Read more)

October 29, 2011 — This is very difficult for me to write because I knew David; in fact, I developed a web site for him and it was only when I called him back in June to say that I was ready to launch, that I learned he had just been hospitalized. He had been ill throughout the summer, and passed away on Thursday, October 27th, the day after his 65th birthday.

From lead guitar player for Gordon Lightfoot, Ian & Sylvia, Joni Mitchell and others, to a singer/songwriter in his own right, David had had a long and rich career in music. He even had a hit song, having co-written Mississippi Queen, a hit for Mountain. Joni Mitchell literally sang his praises; she wrote and recorded a song about him called, "Play Little David".

David played lead guitar on Lightfoot's debut album, "Lightfoot!"; everyone recognizes his distinctive intro riff to For Lovin' Me (heard also at the end of this clip). He played some live shows with Lightfoot in the early years (1964/1965), before Lightfoot could afford fulltime sidemen - and he entertained me repeatedly with his funny stories about those days.

Gord would call him up and ask him if he could come do a gig with him, sometimes with no money for expenses, and they would crash on somebody's couch. David told me funny anecdotes that relate to those occasional shows that he did with Gord. Unfortunately, although I asked him about that time (and David remembered only anecdotes and actually couldn't say when he last played with Gord but thought it was probably 1965, as I had guessed), I didn't write anything down thinking that I would do a formal interview with David about Gord at some point in the future.

When Lightfoot! was finally released in 1966, and Gord was in a position to hire his first "band", David had already taken a full time job with Ian & Sylvia. In an interview with Richie Unterberger for the liner notes to the Ian & Sylvia Lovin' Sound/Full Circle reissue, Sylvia jokes,"'I don't know if Gordon's ever forgiven us for that."

Though I never met him in person, I feel that I knew him well; a phone call with him would go on for hours. Literally. He was a storyteller in his soul, and all his friends and fans benefited from that.

Check out his last album, X7 (Times Seven), released in 2000 (click on album name or see right). My favorite song on it is his wonderful cover of Ian Tyson's The Gift; David really made it his own (there's a clip on the X7 web page). And, please visit his new web site which I launched in his honor shortly after his death: David Rea Music.





Biography of Ian & Sylvia, "Four Strong Winds" available

February 13,2012 — In the Fall of 2011, McClelland & Stewart published the first biography of the Canandian duo of Ian & Sylvia; previously, there had been biographies of Ian Tyson, including his autobiography, but this was the first time that a book was written about the pair and it was written with their full cooperation. I had first heard about the book from David Rea who was interviewed at length for it, and mentioned his phone calls with the author on multiple occasions.

I expected the book, "Four Strong Winds Ian & Sylvia by John Einarson with Ian Tyson & Sylvia Tyson" (Amazon.com link), to be an enjoyable read for me because I am interested in the musical history of the period (1960s/early 1970s), because I love their music (I discovered them because of Lightfoot's gratitude and respect for them), and because I knew that there would be a lot about my late friend David Rea, and surely something about Lightfoot. I wasn't disappointed.

Additional Amazon links: Amazon.com (Kindle) link, Amazon.ca link and Amazon.co.uk link.

Imagine my delight when I read the first few pages which talked about Ian & Sylvia's debut headlining appearance at Town Hall in NYC, extolling its acoustics and importance. It has long been one of my favorite venues; not only have I seen Lightfoot there, but I performed there as a child ballerina, and they are a client of mine today, so there is a lot of personal connection. In his introduction focusing on that Town Hall appearance, Einarson went on to say that Ian & Sylvia debuted three cover songs at that concert: two by Lightfoot (Early Mornin' Rain and For Lovin' Me), and one by my friend Steve Gillette (Darcy Farrow). Ian & Sylvia were the first to record those songs, and those recordings opened many doors for their songwriters.
Four Strong Winds - Review
The book is very much the story of the duo, but with enough on their lives earlier (and as children), and after they broke up (musically and personally, although the musical connection actually outlasted the personal) to put the duo's biography in context. I learned a lot about them that I didn't know, as my knowledge was limited to their early recordings, and the time that David was with them (and most of that from David).
I had first learned about them because I followed Lightfoot, and I bought their CD with the two Lightfoot covers, Early Morning Rain, to hear their version. I later bought Northern Journey because it had Ian's recording of the traditional tune, Nova Scotia Farewell*, a song that Lightfoot played live in the 60s, and then on and off through the decades most recently in 1995. Lightfoot credited Tyson as an influence and friend, so I decided I would learn more about him. This biography, rich with stories and anecdotes from that period, went a long way toward filling in the musical blanks.
I received a copy of the book from the publisher.
*Nova Scotia Farewell remains a fan favorite - of both Ian Tyson fans and Gordon Lightfoot fans. In this biography, Ian says that he hates it, and Lightfoot hasn't performed it in more than 16 years!
New book by Dave Bidini, "Writing Gordon Lightfoot" now available
September 20, 2011/Review October 19, 2011 — Dave Bidini, an accomplished writer and a founding member of the Canadian band, the Rheostatics, has written a unique book, which is part musical history, and part Gordon Lightfoot biography.
The title, "Writing Gordon Lightfoot: The Man, the Music, and the World in 1972" (Amazon.com (hardcover) link), (Amazon.com (paperback) link), (Amazon.com (Kindle) link), (Amazon.ca link) or (Amazon.co.uk link), is a literal description of how the subject is treated; that is, Lightfoot's life is portrayed in the form of a series of letters from Bidini, addressed to Lightfoot. It is certainly a novel way of telling the story of Lightfoot, and also the story of 1972 Mariposa, at which Bob Dylan, Neil Young, Joni Mitchell, and Lightfoot himself, were surprise guests. The fact that the author is himself a musician - one whose band recorded a somewhat controversial version of Wreck of the Edmund Fitzgerald - creates an opportunity for a different perspective and perhaps unique insights.
A special treat is that the hardcover book contains photographs by Arthur Usherson, taken at Mariposa 1972; there are photos of Lightfoot and of Bob Dylan, and other legendary musicians including Neil Young, Joni Mitchell, Bonnie Raitt and more - a real treasure trove. The cover photo, shown here, is a famous one of Lightfoot and Dylan at the 1972 Mariposa. (Note: The information on photos applies to the hardcover version of the book; the paperback and Kindle versions have a different cover photo, not by Usherson, and I don't think the same inside photos are included).
Writing Gordon Lightfoot - Review
This is a most unusual book; it is the story of the 1972 Mariposa Festival; it is a review of news events during one week in July, 1972 (culminating in the festival), and it is a biography of Gordon Lightfoot done without any contact with him at all - unusual with a living subject. However improbable it may seem that this could be a recipe for success, somehow Bidini pulls it off. To make it work, his Lightfoot "bio" is in the form of "letters" that he, Bidini, might have sent to Lightfoot.
Bidini is a very entertaining writer, at once thoughtful, perceptive and engaging. While the events (historical and biographical) are taken from reputable sources, many lack precision and Bidini tackles the missing pieces by embroidering the facts with imagined details, weaving a probable story and yet letting the reader know which details are facts and which are the product of his own fertile imagination.
When he tells the story of Mariposa 1972, and of Lightfoot, it is with the eyes and ears of a musician. He includes details that another writer might not notice or choose to include; things that only a musician or someone who spends a lot of time with musicians would appreciate. This adds to the authenticity of the book, and is an element that made it especially enjoyable for me.
I received a copy of the book from the publisher.
1980 "Ghosts of Cape Horn" documentary film
September 23, 2011 — Another fan was looking for this film, and when he didn't find it he sent me an email. So, of course I looked for it for him, and - surprisingly - I found the entire film online at the National Sailing Hall of Fame website. I had never seen it before, but - like any devoted Lightfoot fan - knew that the song, "Ghosts of Cape Horn", had been written for the film, as its title song. The documentary tells the story of sailing vessels making the trip around Cape Horn, before the Panama Canal was built. Like any Lightfoot story song, the lyrics tell a complex story in just a few minutes. The film runs approximately 55 minutes.
The song was released on the out of print and scarce 1980 album, Dream Street Rose, on Gord's Gold Volume 2 (in the original version, not re-recorded), and also on the out of print Songbook boxed set.
Here's the link to watch it: Ghosts of Cape Horn (film). Enjoy!
No DVD has been released ... I have suggested it ...
Massey Hall, May 2011
Toronto, ON, May 27, 2011 — Just a quick note to say that I arrived last night for the Thursday concert. My timing was perfect, given that I couldn't afford to take additional days off, nor could my husband.
Thursday's concert was the exact same set list as Wednesday &mdash because as it turns out, Wednesday was the "dress rehearsal" for a videotaping of the Thursday show! I'm not yet sure how it will be used, but the entire show was videotaped by a very professional crew that almost made their walks in back and forth in front of the stage part of the show.
Gord, to his credit, had obviously prepared himself for this and just shifted his gaze to a bit above the crew's heads and sang without missing a beat. The audio was recorded by Bob Doidge.
Friends who were here for both nights said that Wednesday was wonderful and Thursday was even better. So, as I said, my timing was perfect.

Two more shows to go ... I'll write more as I have time.
And yes, as reported by fans who saw shows earlier this spring, the new lead guitar player, Carter Lancaster, is wonderful. He captures the notes and the spirit of the familiar lead riffs, but plays them in his own style giving the songs a new, fresh sound ... proof of the magic that can happen when you put great musicians together.
Toronto, ON, May 28, 2011 — Friday's concert was another great show. This time, the band was much more relaxed; the pressures of live taping were behind them, and they could just have fun. And it was clear from watching and listening that they were having a ball. Standout songs from the evening were two of my favorites that were not included on the taped show: Don Quixote and Early Mornin' Rain. I knew that Gord would get them into at least one show. And the performance of Alberta Bound was something else, with first Carter and then Mike playing wonderful, spirited solos. That pretty much brought down the house (and, from their smiles, we could tell they were pleased too).
One more night ... but I have already decided that there will be at least one more concert for me this year ... Gord told me both Thursday and Friday that he'd be in NYC this Fall. Although I haven't lived in the city for more than 25 years, Gord associates me with it. I guess it's the first concert he remembers me from (Town Hall), although I had met him a couple of times before that. But I don't mind one bit if he thinks of me when he thinks of New York! I guess I'd better go to that one.
Back home ... May 31, 2011 — Saturday's concert was another spirited show, with a set list similar to Friday's but with one of the two songs that I had been hoping for added ... Song For A Winter's Night. I don't care if it's Spring going into Summer, that's a song that I love to hear played live, and Gord did not disappoint!
On this final night, Gord was in good voice, solos were spot on, and there were lots of smiles and a few laughs. We were even treated to some dueling banjos (the melody, not banjos). Gord was more talkative than on previous nights, with some new and some old jokes and song commentary. In his introduction to Early Mornin' Rain, he mentioned some of the greats who recorded it: the Kingston Trio, Ian & Sylvia, Peter, Paul and Mary, Bob Dylan and Elvis. Highlights for me were Sundown, Alberta Bound, Wreck Of The Edmund Fitzgerald, Don Quixote, If You Could Read My Mind (probably the best of the three nights I attended), Early Mornin' Rain and, of course, Song For A Winter's Night. Well, all the songs were highlights, actually.
It should be eighteen months until the next Massey concerts ... I'll be there.
May 25/26 May 27 May 28 (set lists)

---
Terry Clements, Lead Guitar Player for Gordon Lightfoot for Four Decades, Passes Away
February 21, 2011, updated April 17th — Terry Clements, lead guitar player for Gordon Lightfoot for four decades, passed away on February 20th.
Clements suffered a stroke 10 days earlier, and had been in a coma. A special memorial service was held on April 10th in Toronto, attended by family, friends, bandmates, musician friends and fans. Ed Ringwald, aka Peewee Charles, recorded Amazing Grace especially for the memorial, a song which was a favorite to play for Terry and his family. If you'd like to hear Peewee's recording playing the dobro, with his good friend Shane Guse on fiddle, click here (mp3 file).
Lightfoot's first tour segment - starting March 15th - went on as scheduled, with a new lead player.

Read the full article here: Terry Clements, Gordon Lightfoot's Lead Guitar Player, Passes Away.

Gordon Lightfoot: Canadian Railroad Trilogy: Children's Book released in the US, Canada and the UK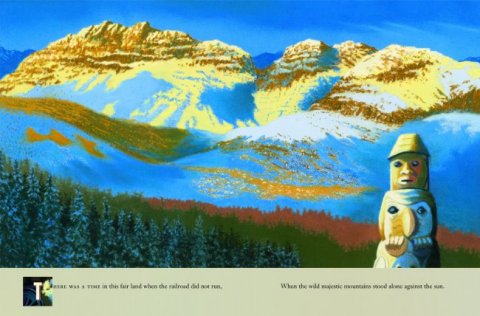 August 2, 2010 — A new hardcover children's book, featuring the lyrics of the epic Canadian Railroad Trilogy, and illustrations by renowned writer/artist Ian Wallace, has been released in the US, Canada, and the UK.

The new book is a true work of art from start to finish, and pays appropriate tribute to one of the most brilliant songs ever written. With stunning pastels each carefully conceived to illustrate a small section of the song, the book will be a treasured addition to the library of anyone with a love of art, music or history.Read my complete review here: Canadian Railroad Trilogy Children's Book.

The book is available from Amazon.com and Amazon.ca and, for those of you across the pond, from Amazon.co.uk.
---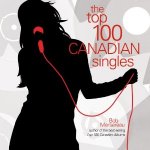 Lightfoot places 3 singles in top 20 in new book
Goose Lane has just published a new book by Bob Mercereau, The Top 100 Canadian Singles. Lightfoot placed three songs in the top 20: If You Could Read My Mind at #7, The Wreck of The Edmund Fitzgerald at #15, and Sundown at #19. That's a pretty good representation of his hit songs.
The top 20 songs are:
American Woman/No Sugar Tonight, The Guess Who
Heart of Gold, Neil Young
The Weight, The Band
Summer of '69, Bryan Adams
Hallelujah, Leonard Cohen
Born to be Wild, Steppenwolf
Takin' Care of Business, Bachman-Turner Overdrive
Four Strong Winds, Ian & Sylvia
Snowbird, Anne Murray
Big Yellow Taxi / Woodstock, Joni Mitchell
Tom Sawyer, Rush
Try, Blue Rodeo
New Orleans is Sinking, Tragically Hip
Suzanne, Leonard Cohen
Life is a Highway, Tom Cochrane
These Eyes, The Guess Who
Underwhelmed, Sloan
Mercereau is also the author of the book, The Top 100 Canadian Albums, reviewed here previously. I will say a lot more about the book once I receive my copy. It can be ordered now from both Amazon.com and Amazon.ca.
---



Toby Keith Covers Sundown!
Tune Is One of Four Covers on Deluxe Edition of his Upcoming CD, Bullets In The Gun

Toby Keith preceded his current American Ride Tour with an unexpected club show in New York City, and he's releasing his new album, Bullets In The Gun, in a Deluxe Edition which will add four live tracks from that show to the standard album.

Recorded during his "Incognito Bandito" show at The Fillmore in Manhattan, the four songs feature Keith on lead vocals backed by an A-list band of session players assembled exclusively for the rare club performance. The four covers are Johnny Paycheck's "11 Months And 29 Days," Waylon Jennings' "I've Been A Long Time Leaving (But I'll Be A Long Time Gone)," Roger Miller's "Chug-A-Lug" and Gordon Lightfoot's "Sundown". In a recent interview, Keith says of Sundown,

"We went to a rehearsal, and everybody kind of brought their favourite songs in and that Gordon Lightfoot song was on the list and I said, 'Absolutely, let's do that.' I put it on there 'cause it is a great song." - Canadian newspaper exclusive with QMI Agency

Bullets in the Gun was released on October 5th. Here's the video, which was initially posted at Amazon:

Be sure to note the lead guitar solos!

Again, to buy the CD at Amazon, click here: Bullets in the Gun. If you want to buy the Toby Keith recording of Sundown as an MP3, use the link here.

Forgive me if I get carried away here, but I consider this very exciting news. Toby Keith is one of the top country singers and top entertainers around, and the fact that he has chosen a Lightfoot song (and not a bad choice for a country tune, I might add), just might get that song on the charts again as a cover tune. Even if it isn't released as a single, it will surely introduce many new listeners to Lightfoot music.

---
The Cottars Cover Gordon Lightfoot Song on Latest CD, Feast

"Apart from the Pain, It's a Pleasure"

October 5, 2010 — About 6 months ago I received a review copy of a CD that has - quite honestly - blown me away. I asked for it because it included a Lightfoot cover, but as always I listened to the entire CD several times. And then I listened several more times. And then I found that I couldn't stop listening to it!

The CD is The Cottar's latest album, Feast (Amazon.com link, Amazon.ca link, , Amazon.co.uk link). The Cottars are a young quartet, actually in a 2nd configuration. Two of the performers, brother and sister, Ciaràn (vocals, piano, guitar, more) and Fiona MacGillivray (vocals, piano, more), were on the previous Cottars album; two are new on this album, Claire Pettit (vocals, fiddle, viola) and Bruce Timmins (vocals, guitars), a well-respected session player. But there is nothing "beginner-like" about this CD. Their music is a blend of Celtic, Cape Breton (where they are from), bluegrass and folk. The musicianship is nothing short of extraordinary; the vocals beautiful; the songwriting on their original tunes accomplished as well.

The Lightfoot cover that first caught my attention is of one of his less known tunes; a song called "Your Love's Return (Song for Stephen Foster)". It is, as the parenthetical portion of the title says, a tribute to Foster, in whose music Lightfoot had become interested at the time. It's a sentimental love song, very Foster-like.

The Cottars took this tune, with Fiona singing the lead vocals (not changing any lyrics which were written for a man to sing), added their own string arrangement and harmonies, and created something all their own yet faithful and respectful of the Lightfoot original. I am certain that Lightfoot is pleased with their cover, as he must be with the much more mainstream Toby Keith cover of "Sundown" (discussed elsewhere). Ciaràn is quoted in the liner notes as saying that the Lightfoot song just might be his favorite on the CD, and that is high praise as the disc is full of wonderful songs.

This article is excerpted from the full review here: The Cottars - Feast Review.

(I received a review copy of this CD from the artists).

---
An Interesting "Affair" (on 8th Avenue)
June 21, 2010 — Big News for the Dedicated Fan: The Gord's Gold version of Affair on 8th Avenue, never before available except on vinyl, is finally officially available in digital form. It is remastered and can be downloaded as an MP3 from Amazon or CD Universe. (If you buy from CD Universe, be sure to click on the "Buy MP3" button, or the "Buy MP3 Album" button when you buy; do not click on song names or you will be taken to a page with the earlier recordings!).
Remember, the CD of Gord's Gold does not include Affair on 8th Avenue because at the time the album was first reissued on CD, the time limit was 74 minutes including gaps and the album was just over that.
The Gord's Gold version of the song is in the more elaborate 1970s style of all the re-recorded songs on that album. Most Lightfoot fans prefer the re-recording (not true of all the songs, but it is of this one), and have missed having it all these year, making do with vinyl-to-digital copies they made themselves or found online. The new MP3, available on the official Gord's Gold digital album, is the first high quality, remastered version of this lovely recording.
Amazon Faux Pas: Amazon was the first to offer the new MP3 album for sale, but they had more than a half dozen incorrect tracks, using an earlier version of many of the songs thate were re-recorded (that is, they used a United Artists version, from the 1960s, either the original recording or the live cut from Sunday Concert). I reported the problem to them (with great difficulty, I might add), and their eventual response was to pull the album entirely - clearly easier than fixing their files. Thankfully, the new song and the entire album remained downloadable from CD Universe during the months that Amazon did not have it available (it is now available from Amazon again). You can read the details of the Amazon fiasco here.

"... there's always the possibility of making a new album"
February 27, 2010 — A week after a reporting fiasco erroneously declared Gordon Lightfoot dead, Spartanburg Herald-Journal reporter Todd Money contributed a fine interview, conducted shortly before the death report hoax.
Almost buried in the interview is a paragraph that suggests that - contrary to what Lightfoot has said in interviews for the past 18 months or so - another original album is not out of the question!
Hope springs eternal, and the news does make this Lightfoot fan hopeful. Read more: Interview: At 71 Gordon Lightfoot Is Touring, Making More Music.

Lightfoot Death Hoax fueled by CanWest reporter on Twitter
February 19, 2010 — Lightfoot was big news yesterday when a news alert by CanWest was Tweeted by one of its reporters, and then picked up and posted by several large Canadian newspapers. It turns out that the original news alert was based on a hoax perpetrated on fellow performer Ronnie Hawkins who truly believed that Lightfoot had died based on a message from someone purporting to be Lightfoot's grandson. Luckily, the man himself heard the news report on the radio, and quickly set the record straight, but it was a wild ride for about an hour yesterday afternoon.
On Tour July 2009, Lincoln, RI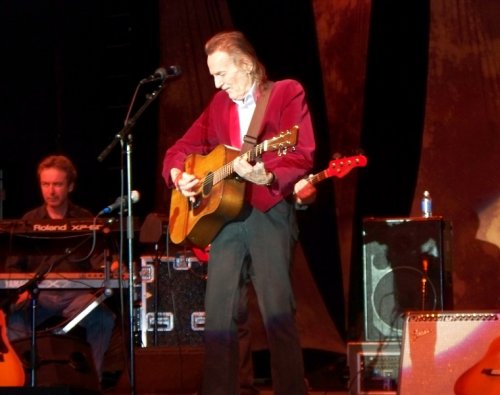 Photo &copy 2009 Michael Borkson
---
Billboard Chart Beat

May 21, 2009 - 'Eminem charts a fifth song from "Relapse," set to debut atop next week's Billboard 200, as "Beautiful" opens at No. 17 on the Hot 100. Of the five tracks, only "We Made You" launched higher (No. 9). The new song is the fifth by that title to appear on the Hot 100 in its 50-year history. The previous artists to make "Beautiful" music and their peaks: Gordon Lightfoot (No. 58, 1972), Christina Aguilera (No. 2, 2003), Snoop Dogg featuring Pharrell & Uncle Charlie Wilson (No. 6, 2003) and Akon featuring Colby O'Donis & Kardinal Offishall (No. 19, 2009) ...' Billboard.com story, emphasis mine.

The question is, which one of the other four will still be played and downloaded 37 years later? And, parenthetically, it's hard to believe that nobody charted a song named Beautiful for 31 years after Lightfoot's! Guess the bar was too high.

Click on the note below to buy the song from Amazon.

Gordon Lightfoot Beautiful (Lyrics)

---
A DVD from Alison Krauss features a Lightfoot song!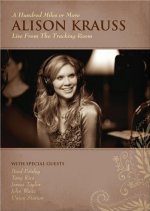 November 6,2008; updated January 29, 2013 - To me this is big news! Alison Krauss is one of the most gifted and popular performers out there, with music crossing genre lines. I was introduced to her by other Lightfoot fans, who are always a good source of suggestions for other good music. Alison is best known for bluegrass music, but has made successful forays into other genres; her talent is that good.
She has a wonderful DVD which was released on November 11, 2008, called A Hundred Miles Or More: Live From The Tracking Room.
The DVD has performances taped for a TV show, and these performances include duets with Brad Paisley, James Taylor, and John Waite, and performances with great musicians including her longtime band Union Station featuring Jerry Douglas (whose members are individually well known musicians), and with Tony Rice, Sam Bush, Stuart Duncan and others.
The name that caught my eye immediately was Tony Rice. He is a bluegrass guitar player extraordinaire, and himself recorded an entire album of Lightfoot songs with which many of you are familiar. Tony no longer sings, but he still plays, and he recently did a series of shows with Alison and her band.
I was unable to attend any of those shows (there were only a few of them), but on this DVD Alison has included a couple of performances with Tony Rice including a wonderful cover of Lightfoot's "Shadows". (Tony recorded the song himself years ago. You can find that recording, and many other Lightfoot covers, on Tony Rice Sings Gordon Lightfoot).
You won't read anywhere that "Shadows" is a Lightfoot song, but of course I guessed it immediately because Tony Rice was on the track, and Amazon had the "Shadows" video as the preview on the DVD web page, so I could take a look. There is no preview today, but there is a video available on YouTube that will give you a sample:

I can't say enough about Alison's music, and that of all the musicians she works with, but I can promise that if you buy this DVD you won't put it in a pile of videos you never watch!
The DVD also includes interview footage with all the special guests and musicians. It can be be ordered from Amazon.com, using this link or any of the links above, including the DVD cover image.
Report on Toronto Massey Hall Concerts, May, 2008
May 26, 2008 - As all of you already know, the ritual "Massey Hall Concerts" took place May 7th through 10th.
Dating back to 1967, these concerts have been a fixture on the Toronto music schedule, with concerts every 12 or 18 months over more than 30 years.
Like many other Lightfoot fans, I travelled to Toronto and attended the last two concerts, plus the Friday afternoon Lightfoot fan jam session at a nearby pub, and the Saturday fan dinner before the final show. The comaraderie of these Lightfoot fans from around the world are a special part of the "Massey experience".
The Saturday night show was the highlight for me, and included two songs that Lightfoot doesn't do every night: Song For A Winter's Night and Canadian Railroad Trilogy. He introduced the latter song by saying that he borrowed the song structure ("fast, slow, fast") from Bob Gibson's Civil War Trilogy, but didn't admit it until many years later! (See the Bob Gibson web site at bobgibsonlegacy.com to find the original recording of Civil War Trilogy on Gibson & Camp at the Gate of Horn).
Probably the biggest news to come out of the Saturday show was Lightfoot's pre-announcement of his next Massey stand, saying something like, "if we're all still standing in 18 months, we'll be here". So will we!
As with recent Massey concert series, Bob Doidge, who recorded and co-produced Lightfoot's two most recent albums, and recorded and mixed the "Live in Reno" concert, recorded the concerts for possible future release.
I often come away from Lightfoot concerts regretting a missed opportunity to get a special autograph, but I did not let that happen this time. Here's my special souvenir of the weekend (Lightfoot picked the spot):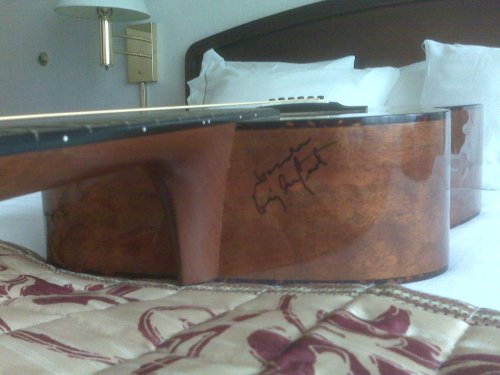 May 9 set list. May 10 set list.

---
Gordon Lightfoot MP3s at Amazon / Warner Original Albums Out of Print

December 31, 2007, updated May 26, 2008, July 22, 2009, November 6, 2009 - Amazon has MP3s available for download, in addition to traditional CDs. Most of the Warner Lightfoot albums are available as MP3 albums, in addition to his United Artists material, and his latest CD, Harmony.

However, all of the Warner original albums are now apparently out of print in the US, but have been reissued by a small, independent label (see article elsewhere on this site). But MP3s are a good alternative if you "do digital", and Amazon's MP3s have no rights management code. For the Warner CDs, I occasionally have a few of them available in my own Lightfoot store, and will be on the lookout for more, so you can check there.

The albums Sundown and Summertime Dream were added to the available MP3 albums. If you are missing some of the original albums, you may want to think about buying them soon while you still can (See my original album pages for links). All four "big songs" are available for download (see more below).

Amazon MP3s have no rights management and can be played on any PC or MP3 player. You can also burn the MP3s to a CD-R. You'll find some links to specific MP3s or MP3 albums on different pages of this site.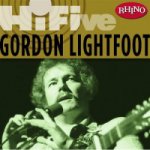 Rhino has a 5 song MP3 album featuring Lightfoot's top four hits (Sundown, Wreck of the Edmund Fitzgerald, If You Could Read My Mind and Carefree Highway), along with his love song, Beautiful. This is a nice place to start if you are new to Lightfoot's music. Listen to clips and read the lyrics here. (Note: If you are looking for the hits, check to see if the sale is still going on for the top 3 hits: MP3 sale).

Wreck of the Edmund Fitzgerald Digital 45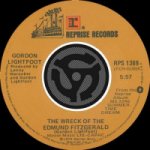 Rhino/Warner Bros. has a 2 song "Digital 45" album featuring Wreck of the Edmund Fitzgerald, backed with its original "b-side" The House You Live In (clip).
This "Digital 45" is priced at a discount, compared to the price for two songs, so if you don't have the Summertime Dream album, you might want to take advantage of it (in fact, if you buy it plus the other 8 songs from Summertime Dream, you still save a little bit, as the album is not discounted at this time). Listen to clips and read the lyrics here.



---
A Fine Instructional DVD: Pete Huttlinger Teaches the Songs of Gordon Lightfoot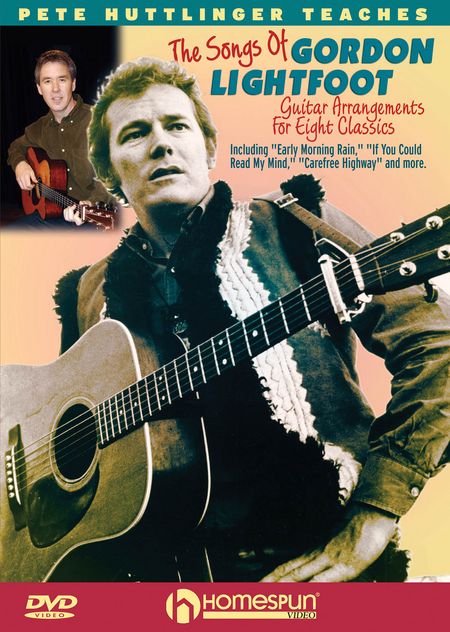 January 23, 2016 - Pete passed away in mid-January, after several years of health issues. He was taken from us far too young. Read about him in these beautiful articles: (Billboard.com article) and (Acoutic Guitar).

March 10, 2008 - OK, folks. If you don't play guitar and don't want to hear about it, skip this review. And, if you do play guitar, please understand that I am a beginner who has never progressed because I don't practice. Five times a year definitely does not work!

However, thanks primarily to some very accomplished guitar playing friends, especially Cathy Cowette, I have a good deal of knowledge about guitar playing - at least in my head, if not in my fingers. I know and understand the terminology, and have mastered a few of the techniques, but can only play slowly. However, with this knowledge, I think I do know what to look for in a guitar instruction video that teaches how to play Lightfoot songs - and this video definitely has what should be there. And Pete Huttlinger, a National Fingerstyle Guitar Champion, composer, and arranger, is a great person to teach it. This DVD teaching how to play Lightfoot songs is a gem, and definitely worth considering if you want to learn to play these songs. The DVD is available at Amazon, and right now (January 2016), there is an Ebay seller with a good number of them at an attractive price: Pete H DVD at Ebay.

First, let me briefly comment on the song selection. All of my guitar playing friends had the same reaction I did: the song selection is definitely not what any of us would have chosen. After watching the video, I realized why. Pete has limited his selection to songs which were on Gord's Gold, an album that he specifically mentions as a personal favorite. Yes, it's a great album, but choosing only from that one album - and a somewhat odd selection from there - leaves most of us wanting more. Which, when you get down to it, is not a problem. It leaves Pete with a great opportunity. But there are many gems not on Gord's Gold, and it would have been nice to see one or two of them here.

I received a review copy of this DVD from the publisher.



---
Mysteries of the Great Lakes IMAX film uses Wreck of the Edmund Fitzgerald Recording

Click on "Mysteries of the Great Lakes IMAX film" in the title above to read about it and watch the movie trailer.