Links to Amazon are affiliate links meaning that I earn a commission if you make a purchase. This is also true of links to Barnes & Noble, Ticketmaster, StubHub & GoldStar.
Gord's Gold Volume 2 was released in 1988. It's a one CD collection with 18 songs, most of which were rerecorded for this album. There is also one new song, "If It Should Please You."
A Controversial "Greatest Hits" Album
Gordon Lightfoot, as any fan knows, likes to rerecord when he puts together a "greatest hits" album. For his first, Gord's Gold, he rerecorded all the songs from early in his career. Because the original recordings were on United Artists, before Lightfoot's emergence as a top recording artist in the US, the Gord's Gold version of the songs is often the first - even only - version that the listener has heard.
But it is different with the songs he rerecorded for Gord's Gold Volume II. Here, all the songs were heard first by most people in the original version. Lightfoot went back into to the studio to rerecord them, to create recordings with the feel (or sound, rather) of a live performance. He has undoubtedly achieved that here, but many fans still prefer the original studio recording over the new one, especially if the original was the one they fell in love with. Where it really hits home is in the recording of the big song here "Wreck Of The Edmund Fitzgerald".
Now, don't get me wrong. The Gord's Gold Volume II recording of Wreck is a masterpiece. In this version, Lightfoot is backed up by the band with which he still tours today: Terry Clements (lead guitar), Rick Haynes (bass), Barry Keane (drums) and Mike Heffernan (keyboards). The moving performance on Gord's Gold Volume II is very much like every passionate performance of Wreck that he and the band performed in 1998. Magnificent, and gripping live. But if you want to hear Wreck the way it sounded in 1976 on the radio, then you must have the original recording which luckily is also available today (on the Summertime Dream album). On that recording, Pee Wee Charles, playing steel guitar, was still in the Lightfoot band. The world has two outstanding recordings of an incredible song.
The rest of the songs on this album are also truly great songs. None of the others achieved the prominence that they deserved, for many of them are easily in the class of his earlier hits. Songs like Race Among The Ruins, Cherokee Bend, Shadows and Triangle are - in my opinion - among the very finest in his impressive catalog. There is one new song here, not available elsewhere (If It Should Please You) and there are also four other songs that Lightfoot did not rerecord. The most magnificent of these are It's Worth Believin' (from Old Dan's Records) and Ghosts Of Cape Horn (from Dream Street Rose), neither of which is available on any other CD at this time because four of his original albums have never been rereleased on CD.
The Gord's Gold Volume II album is a fine album with some of Lightfoot's best songs from the 70s and 80s. It is good listening for any Lightfoot fan, and contains quite a few songs that - because they are from albums not yet on CD - are not available elsewhere (this includes one of my favorites, Triangle). You might, however, want to buy both this one and, where available, the album with the original recording too!
This album is not one of my very favorite Lightfoot albums because, although he achieves a sound reminiscent of a live performance, it doesn't match the passion of a Lightfoot concert. Perhaps that is the weakness here. He could reproduce the sound of a live performance in a studio, but not the inspiration he draws from his audience. I guess we'll all just have to go see him in concert to get both.
Originally written January 27, 1999
---
IT infrastructure advisory and support services / Web sites / online stores by Valerie Magee of

&nbsp
Darien Cheese in Darien CT Francos Wine Merchants in New Canaan CT Len Goldstein Corporate and Business Law Denver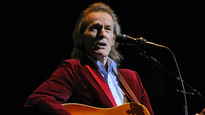 Gordon is touring again in 2020.

Check here for Gordon Lightfoot tickets listed onTicketmaster.com (US) Ticketmaster.ca (CA)

Check for Gordon Lightfoot resale tickets on

StubHub

. Prices may exceed face value.

More music and musicians: Steve Gillette's Songwriter Website, Rick Dougherty, Huxtable, Christensen & Hood, Chad Mitchell Trio (hosting, maillng list, store), David Rea, Robin Batteau (Hosting & Email List), Rob Carlson & Benefit Street (Hosting, Email List, Store), Modern Man (store only; Rob is also the author of The Palatine Ship), Steve Goodman Biography, The Brothers Four, Steve Gillette & Cindy Mangsen (Cat Tales (Cat Songs), Steve Gillette's The Man), Fourtold, Bob Warren, World Folk Music Association (hosting, store), Hamilton Camp, Bob Gibson - Yes I See, Michael Jerling, Michael Jerling's Fool's Hill Music, Mike Quick, Doug Irving, Cathy Cowette, Spare Parts (Waltz Sheet Music, Civil War Music, Tango Music, English Country Dance Music, Old Tango Music CD, store)



©1998-2019 by Valerie Magee Privacy Policy / Legal