As an Amazon Associate I earn from qualifying purchases. I have a similar affiliate relationship with Barnes & Noble, Ticketmaster, StubHub & GoldStar.
Gordon Lightfoot Concert Tour Dates 2023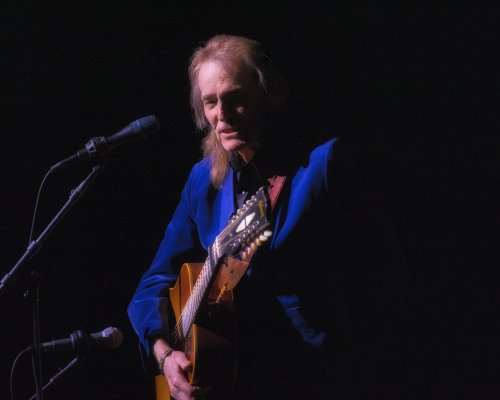 For booking information, contact the appropriate booking agent.

Official Statement from Gordon Lightfoot Announced Tuesday, April 11, 2023
Gordon Lightfoot announces the cancellation of his U.S. and Canadian concert schedule for 2023. The singer is currently experiencing some health related issues and is unable to confirm rescheduled dates at this time.
We thank you for respecting his privacy as he continues to focus on his recovery.
If you hold tickets for a 2023 concert, contact the venue with your questions. The cancellations were announced today, April 11th, so consider giving them a few days before you contact them.
.

Join my Mailing List for Lightfoot news, including the latest information about concert dates.


---
** All concert tour information is from reliable sources; sometimes venues or promoters will announce a concert and even start ticket sales before there is an official announcement from Lightfoot's representatives. Always verify concert information with the venue.
---
Booking Information for Gordon Lightfoot
For serious booking inquiries in the US, please contact Lightfoot's agent, Stephan Boyd, IPA, Inc., tel: (615) 469-2200. Email: sb@ipatalent.com

In Canada, contact BC Fiedler, tel: (416) 421-4421. Email: info@bcfiedler.com.
---
IT infrastructure advisory and support services / Web sites / online stores by Valerie Magee of

&nbsp
Darien Cheese Francos Wine Merchants Harlan Estate & Bond Wines Len Goldstein Corporate and Business Law Denver


Another Folk Artist: Bob Dylan
More music and musicians: Steve Gillette's Songwriter Website, Rick Dougherty, Huxtable, Christensen & Hood, Chad Mitchell Trio (hosting, maillng list, store), David Rea, Robin Batteau (Hosting & Email List), Rob Carlson & Benefit Street (Hosting, Email List, Store), Modern Man (store only; Rob is also the author of The Palatine Ship), Steve Goodman Biography, The Brothers Four, Steve Gillette & Cindy Mangsen (Cat Tales (Cat Songs), Steve Gillette's The Man), Fourtold, Bob Warren, World Folk Music Association (hosting, store), Hamilton Camp, Bob Gibson - Yes I See, Michael Jerling, Michael Jerling's Fool's Hill Music, Mike Quick, Doug Irving, Cathy Cowette, Spare Parts (Waltz Sheet Music, Civil War Music, Tango Music, English Country Dance Music, Old Tango Music CD, store)



©1998-2022 by Valerie Magee Privacy Policy / Legal