As an Amazon Associate I earn from qualifying purchases. I have a similar affiliate relationship with Barnes & Noble, Ticketmaster, StubHub & GoldStar.
Always check my Lightfoot store to see what I have in stock.




Buy Warner CD from Amazon.com (US)


Buy Wounded Bird (Reissue) CD from Amazon.com (US)


Buy 146 song MP3 album from Amazon.com (US)
Released in 1978, Endless Wire was Lightfoot's first album following Summertime Dream. Endless Wire featured several signature songs, while not getting the acclaim it deserved.
Highlights include "Daylight Katy", a minor hit in the UK, "If Children Had Wings", a poignant song written when his ex- wife moved to Europe with his children, and a re-recording of "The Circle Is Small", which first appeared on Back Here on Earth.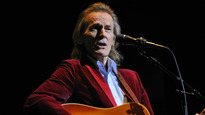 Gordon is touring in 2022 and 2023.

Check here for Gordon Lightfoot tickets listed on
Ticketmaster.com (US)
Ticketmaster.ca (CA)
Check for Gordon Lightfoot resale tickets on
StubHub
. Prices may exceed face value.
---
IT infrastructure advisory and support services / Web sites / online stores by Valerie Magee of

&nbsp
Darien Cheese Francos Wine Merchants Harlan Estate & Bond Wines Len Goldstein Corporate and Business Law Denver



More music and musicians: Steve Gillette's Songwriter Website, Rick Dougherty, Huxtable, Christensen & Hood, Chad Mitchell Trio (hosting, maillng list, store), David Rea, Robin Batteau (Hosting & Email List), Rob Carlson & Benefit Street (Hosting, Email List, Store), Modern Man (store only; Rob is also the author of The Palatine Ship), Steve Goodman Biography, The Brothers Four, Steve Gillette & Cindy Mangsen (Cat Tales (Cat Songs), Steve Gillette's The Man), Fourtold, Bob Warren, World Folk Music Association (hosting, store), Hamilton Camp, Bob Gibson - Yes I See, Michael Jerling, Michael Jerling's Fool's Hill Music, Mike Quick, Doug Irving, Cathy Cowette, Spare Parts (Waltz Sheet Music, Civil War Music, Tango Music, English Country Dance Music, Old Tango Music CD, store)



©1998-2022 by Valerie Magee Privacy Policy / Legal