As an Amazon Associate I earn from qualifying purchases. I have a similar affiliate relationship with Barnes & Noble, Ticketmaster, StubHub & GoldStar.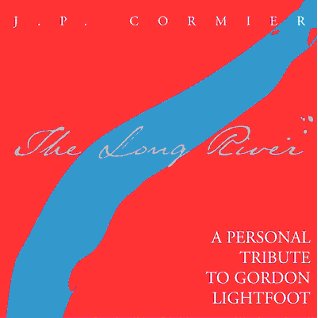 J.P. CORMIER
The Long River
A Personal Tribute to Gordon Lightfoot
Flash Publishing & Entertainment
Released January 11, 2005:
Multi-instrumentalist and singer-songwriter J.P. Cormier has released his six-years-in-the-making tribute to Canadian songwriting legend Gordon Lightfoot.  Recorded and engineered by Cormier, and co-produced by Cormier and manager Andre Bourgeois, the album features eighteen Lightfoot classics and an added track penned by J.P.  The project is truly a labour of love with Cormier being the lone instrumentalist and vocalist.  From 6 and 12 string acoustic guitars, electric guitars, drums, percussion, strings, keyboards, fiddle, banjo, bass, mandolin and piano, Cormier stays true to the album's claim of being a "personal tribute".
Notice that in the picture below, J.P. is posing with his own signature edition Lightfoot Martin (the D-18GL).

from Amazon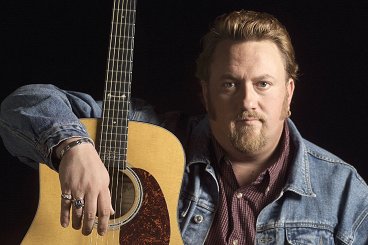 "The Long River: A Personal Tribute To Gordon Lightfoot" is available from Amazon.

The track listing is below; 18 Lightfoot songs and a tribute song, "The Poet", by J.P. himself. Unfortunately, I don't have the CD where I can find it quickly, so I can't offer clips, and there are no longer any clips on J.P.'s website, but trust me - this is a wonderful album of covers. J.P. is a skilled musician, and his vocals are outstanding too. If you enjoy good covers of Lightfoot songs, this CD should be in your collection. Unfortuntely, it is long out of print and only rarely are used copies available at reasonable prices, but you might want to check occasionally.

Track listing
  1. Long River
  2. The Circle Is Small  
  3. Song for a Winter's Night
  4. The Watchman's Gone        
  5. Ode to Big Blue
  6. I'll Be Alright           
  7. Bitter Green
  8. Cherokee Bend       
  9. Dream Street Rose  
10. Talking In Your Sleep
11. Approaching Lavender
12. Home From The Forest
13. Early Morning Rain
14. Sixteen Miles
15. For Lovin' Me
16. Circle of Steel
17. Steel Rail Blues
18. The Canadian Railroad Trilogy
19. The Poet